Category Archives:
Conferences
With four oral presentations and two posters, the lab was well-represented at the virtual annual meeting of the Quebec entomology society this year (25 November 2021).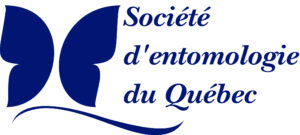 Élisée Emmanuel Dabré (PhD student) presented the results of his experiments, examining the effects of bacterial and fungal root inoculation on the soybean aphid and its natural enemies.
Malek Kalboussi (MSc student) presented on her progress developing low-cost high-throughput insect DNA barcoding methods, particularly in the choice of DNA extraction protocols and mini barcode primers.
Mehdi Ouazzani Touhami (MSc intern) presented the results from his study of scuttle fly diversity at the Laurentian Biology Research Station.
Gaspard Tanguay-Labrosse (BSc student) presented the circadian rhythm of the ensemble of parasitoid wasp diversity in a forested landscape.
Amélie Quésnel's (BSc student) poster described some of that parasitoid diversity studied by Gaspard and the interactive identification key she has developed. The key, not destined for publication, is critical for our research so that lab members can classify future samples into the same groups.
Catherine Hébert's (BSc student) poster presented the results of 48-hour bioblitz that took place in an urban park this past summer. Her study focussed on bee diversity in particular. For her fine work, Catherine was awarded the best student poster award: bravo Catherine!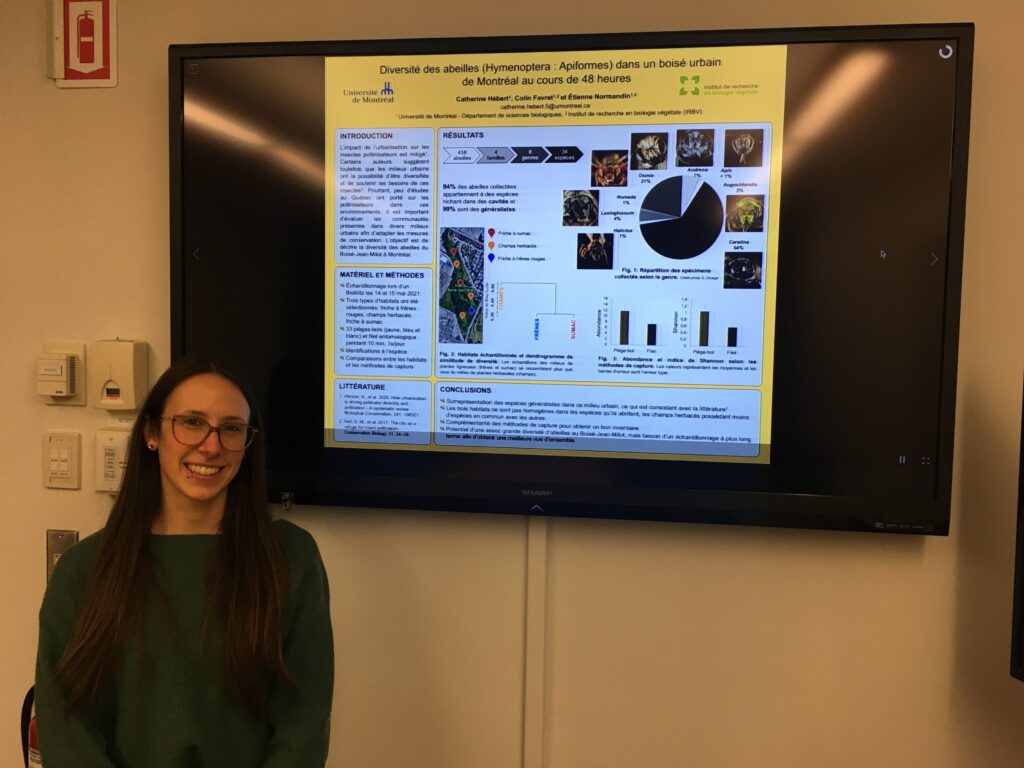 During the virtual banquet following the first day of presentations, Étienne Normandin (collection manager) was awarded the Léon Provancher prize for outstanding contributions to Quebec entomology, not least of which is his magnificent field guide. Many congratulations, Étienne!